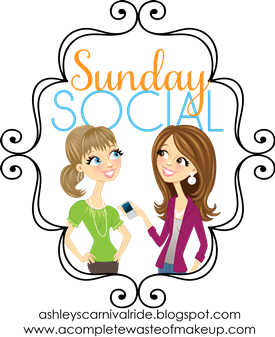 It feels weird to be writing a post about fall in 96 degree weather..... I'm just saying. But after the summer we've had, fall does sound nice.
1. What is your favorite Fall activity?
If I had to pick just one, it would be going to the cider mill. I don't think they have these all over, but it's an apple orchard (sometimes a pumpkin patch as well) where they make apple cider right there out of the apples. They are also known for their delicious doughnuts. Seriously. Cider Mill doughnuts. You can pick your own apples at some of them, take hay rides, walk nature trails, etc.
2. Do you follow a football team? if so which one and why?
Detroit Lions are my pro team. Michigan State and Alabama are my college teams. I'm not all gung-ho or crazed, but I do follow them.
3. What is something fun about Fall in your area?
Other than cider mills, we also usually have really nice weather. Sure, it rains, but we have a blend of nice, sunny, crisp days with your occasional hot day. And I love the fall weather where it's just cool enough to open your windows, but then you need to cover up with blankets to stay warm during the night.
4.

Fav Fall outfit staples?
Cute sweaters. Comfy jeans. Boots over jeans. I love fall clothes.
5. Thing you are looking forward to most about this coming Fall season?
This particular fall, I'm looking forward to finding out if I have a baby girl or baby boy on the way. Other than that, I don't have any particular plans for fall.
6. Favorite Fall holiday? Traditions?
Thanksgiving! Eating turkey, watching football, and reflecting. Oh, and prepping for Black Friday shopping. :)